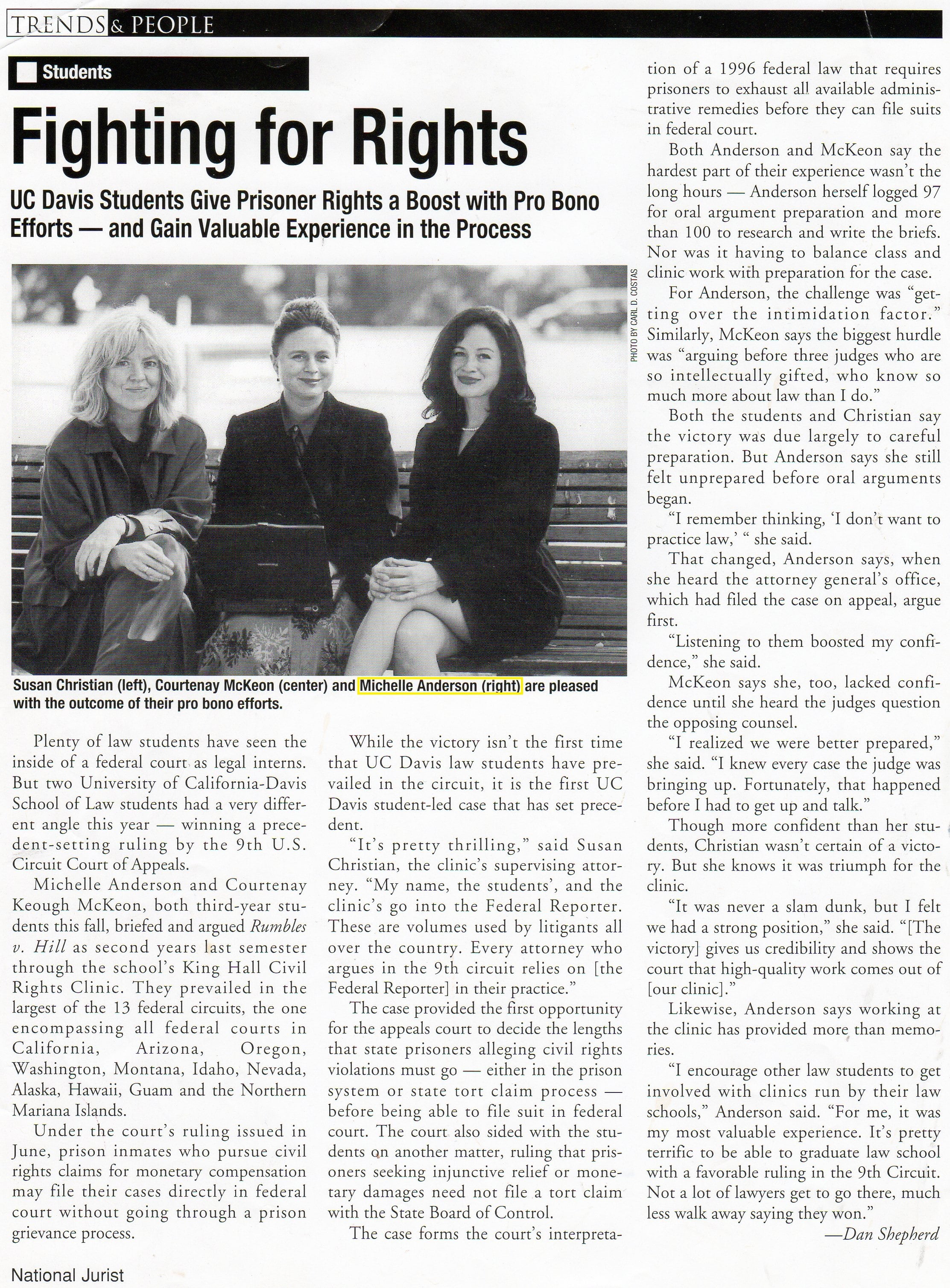 Quoted in The New Yorker
Ms. Barth was consulted as a criminal defense expert for this article about human trafficking in The New Yorker magazine.
"In the bustling migration-extortion economy of the Rio Grande Valley, Mendez seems to have been a bit player. According to Michelle Barth, a lawyer who has represented smugglers in federal court, those who profit most from ransom extraction and routine smuggling are, by contrast, masters of risk mitigation. Through elaborate supply chains, they recruit their cooks, caretakers, and drivers from "the homeless, the mentally ill, and people who have drug problems," she told me. They also court local mothers who are strapped for cash. These small fish are the ones most likely to face arrest."
Published in the April 27, 2015 edition.
http://www.newyorker.com/magazine/2015/04/27/where-are-the-children
Mexican Mafia Gang
In United States v. Leon, et. al. 06CR1242, Ms. Barth's client was charged in the first federal prosecution in San Diego using anti-racketeering charges against the Mexican Mafia gang. In this complex case, she negotiated a very favorable plea agreement for her client. He later received a thirty-three month sentence for his part in the charged drug conspiracy which was the lowest sentence of all of the defendants who had been sentenced at that time.
http://legacy.sandiegouniontribune.com/news/metro/20060617-9999-1n17mafia.html
Not Guilty after Record Marijuana Seizure at the Tecate Port of Entry
After jury trial, Ms. Barth's client was found "not guilty" in this drug smuggling/distribution case in which Ms. Barth's client was arrested with over 7 1/2 tons of marijuana. At the time, this was the largest drug seizure ever made at the Tecate, California Port of Entry. See United States v. Reyes Armando Rodriguez, Case No. 03CR0738 (S.D. CA 2003), HON. THOMAS J. WHELAN
http://legacy.sandiegouniontribune.com/news/metro/20030306-9999_1m6potbust.html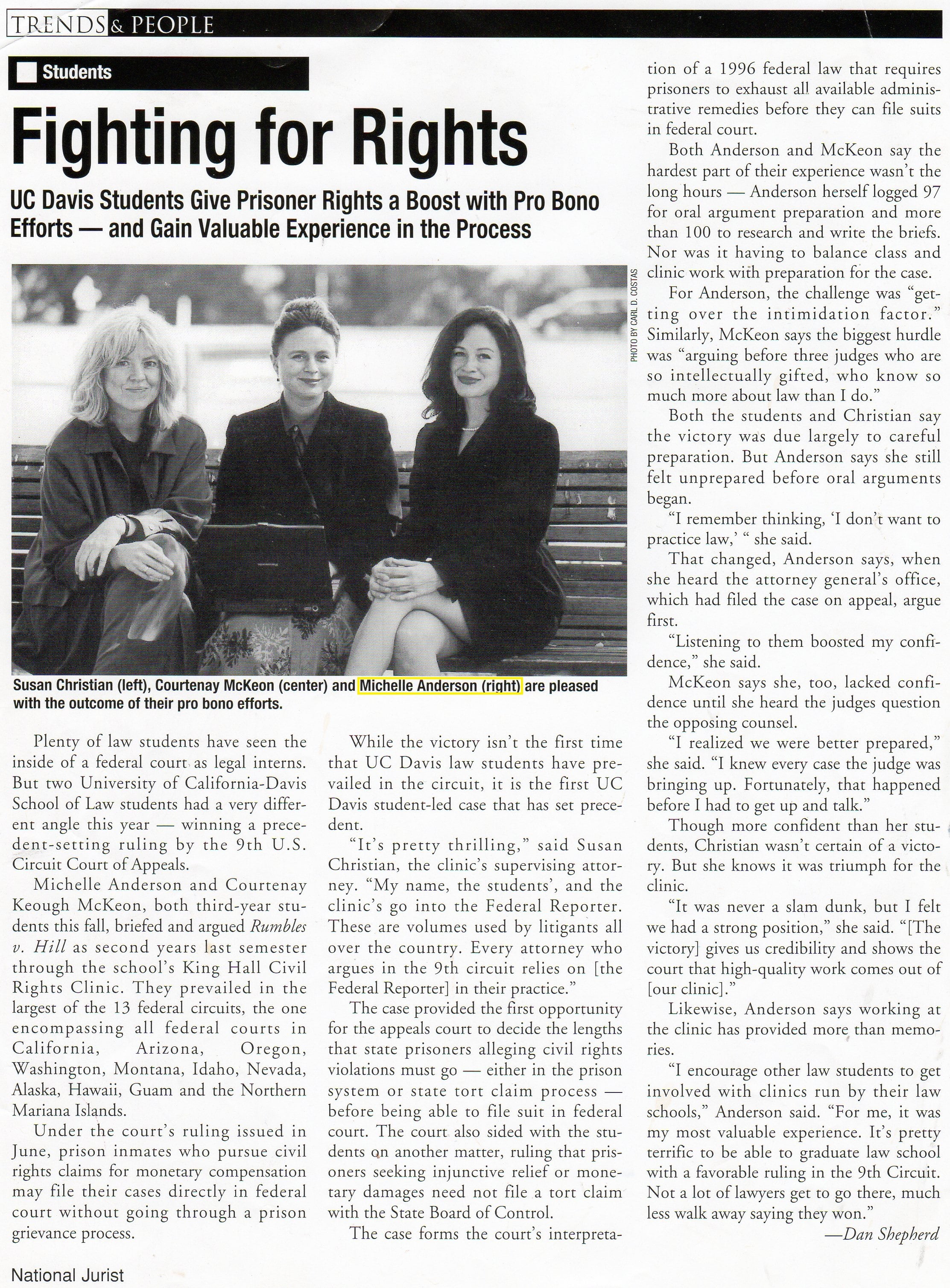 First Win in Federal Court
Ms. Barth's first win in federal court happened when she was a second year law student at the University of California in Davis, California. Ms. Barth co-authored the brief, argued, and won a case of first impression before a three judge panel of the Ninth Circuit Court of Appeals on behalf of prisoner litigants. See Rumbles v. Hill, 182 F.3d 1064 (9th Cir. 1999) (overruled by Booth v. Churner, 532 U.S. 731 (2001)).
Challenging a Search Warrant